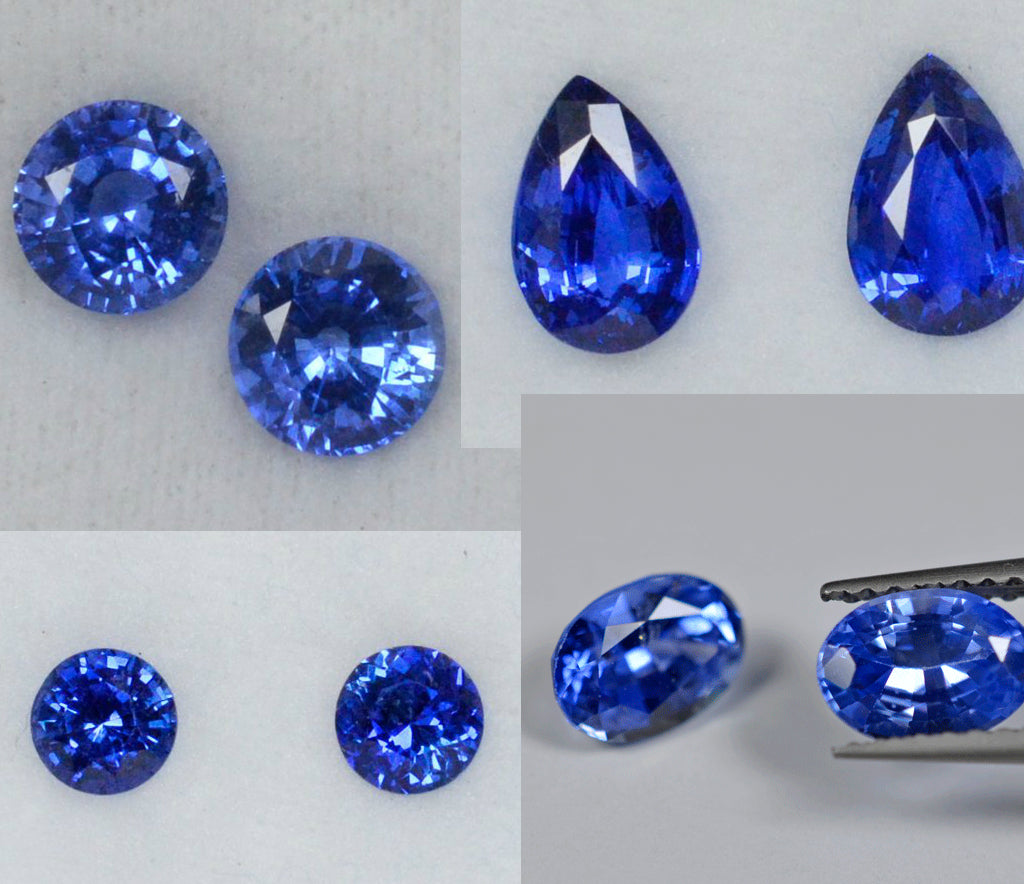 Ceylon Blue Sapphires in 1 carat and under 1 carat
Product Description
Thinking of building your own ring? Or are you looking for a pair of blue sapphire gemstones to make a beautiful pair of earrings? May be your are a jeweler yourself looking to buy a large quantity of high quality Ceylon blue sapphire gemstones. There is no need to look any further! Not seeing what you are looking for? Just send us an email with your requirement.
As a family owned business in Sri Lanka with direct partnerships to Ceylon mines, we are here to help you with all your natural sapphire gemstone needs guaranteed with quality, value and personalized customer care. 
Gemstone Details
Gemstone type
Sapphire

Origin

Ceylon (Sri Lanka)

Mineral Class

Natural Corundum

Clarity

VS1 (Eye-Clean)

Enhancement

                   

Heated

Gemstone Bodycolor
Hue
Blue
Tone
Medium
Saturation
Strong / Vivid

Wondering which size is which? Our sapphire size guide will show you the approximate dimensions of a gemstone in comparison to its carat weight.

When it comes to buying a precious gemstone, we understand that trust plays a great role. That is why we think it is important that you understand who we are and where we come from. In our 'About Us' page we have made an attempt to do just that.
All our products will accompany a 'Gemological Report' certified by an independent gemological institute authorized by the National gem and Jewellery Authority of Sri Lanka.
Links to some good reads:
Why should you choose a sapphire?                                       
A cutting lesson !                                        
All about sapphire facets
GIA Colored Stone Grading System

If you have any questions or you are not seeing what you are looking for in here, please feel free to write to us at elizabethjewellers@gmail.com and we will be more than happy to help you.