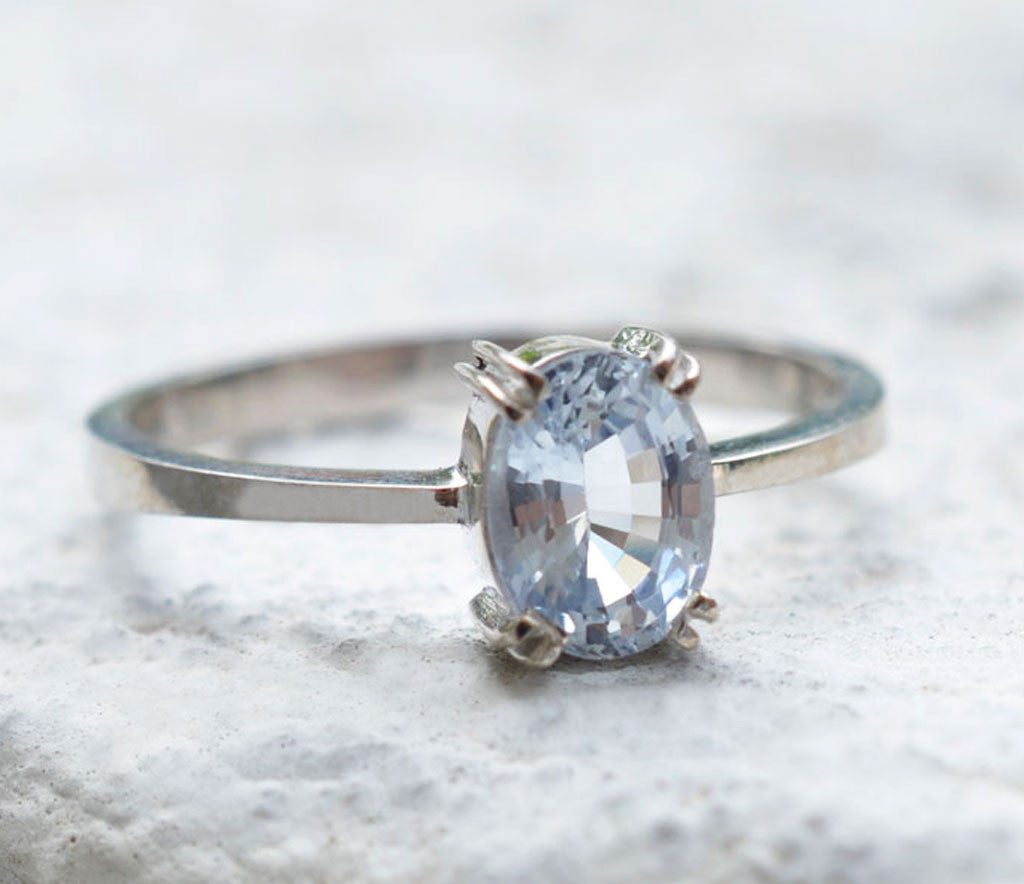 Bold Oval White Sapphire Ring Featured in 18K White Gold Setting
Product Description

A solitary sparkling white sapphire boldly featured in 18K white gold bezel setting. This ring would be a perfect accessory for a weekend getaway on a white sandy beach.

Please use our "Ring Size Guide" to determine your ring size when ordering.
Product Details
Ring Information
Stock Number
LR1118
Gold
18K White Gold
Setting
Bezel Setting
Sapphire Information
No. of Sapphires
1
Origin
Ceylon (Sri Lanka)
Mineral Class
Natural Corundum
Shape 
Oval
Minimum Color
Brilliant White
Minimum Clarity
Eye Clean
Carat Weight approx.
Available in 1.0 carat (~ 7 x 5 mm)*
 
Click here to see our Sapphire Size Chart
All our products will accompany a 'Jeweler's Certificate' guaranteed by Elizabeth Jewellers.

We can provide the following reports/certificates at your request: 
1. Gold Certificate/Assay Report certified by the National gem and Jewellery Authority of Sri Lanka 
2. Gemological Report certified by the National gem and Jewellery Authority of Sri Lanka
If you have any questions about the above product please write to us at elizabethjewellers@gmail.com with the stock number.

*Please allow a 0.05 carat tolerance for carat weight of gemstone