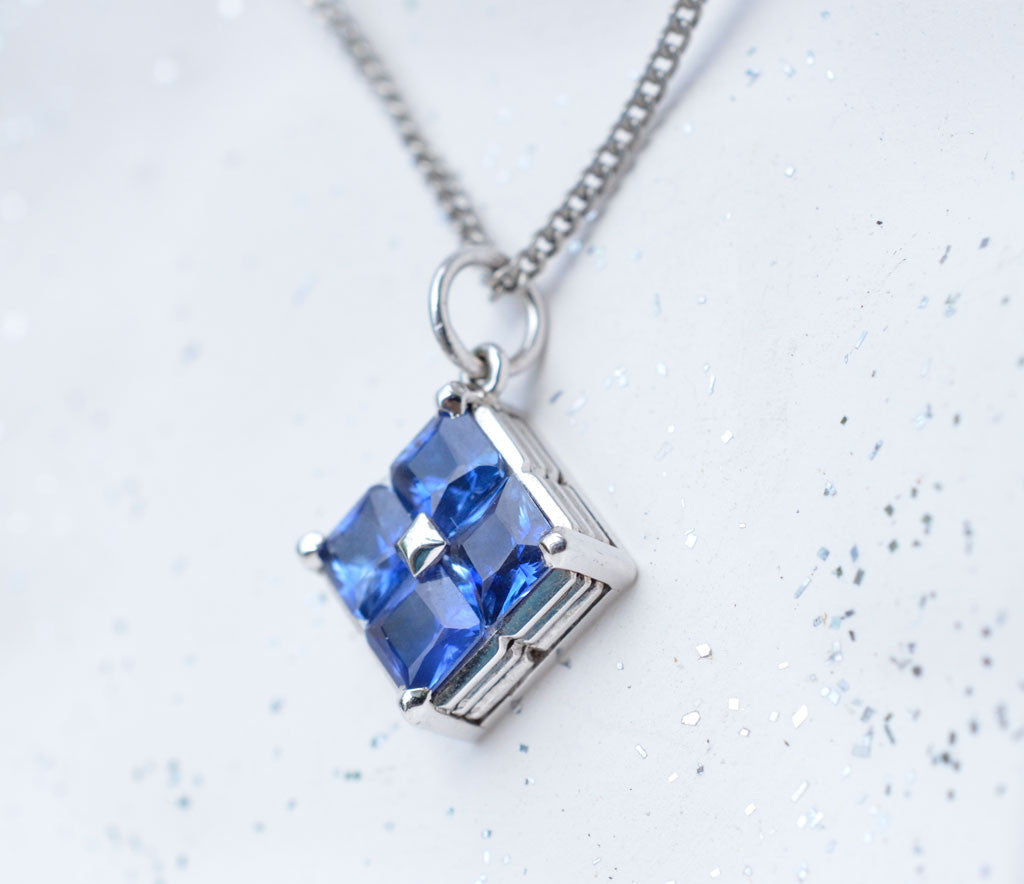 18K White Gold Square Pendant Studded With Princess Cut Ceylon Blue Sapphires
Product Description

Petite 11 mm (~1 cm) square pendant studded with four princess cut (square shaped) natural Ceylon blue sapphires. 
Product Details
Pendant Information
Stock Number
PW4B20
Gold
18K White Gold
Setting
Square Bezel Setting
Sapphire Information
No. of Sapphires
4
Origin
Ceylon (Sri Lanka)
Mineral Class
Natural Corundum
Shape
Square (Princess cut sapphires)
Minimum Color
Blue (See below for available color variations)
Minimum Clarity
Eye Clean
Combined Carat Weight approx.
1.45 carats (0.34 carats each)
Available Color variations
Description of color
Dark Blue Square Sapphire
Royal Blue, Brilliant, Intense, Strong saturation
Medium Blue

Square 

Sapphire
Brilliant, Intense, Vivid
Light Blue

Square 

Sapphire
Pastel Blue, Brilliant, Intense
All our products will accompany a 'Jeweler's Certificate' guaranteed by Elizabeth Jewellers.
We can provide the following reports/certificates at your request: 
1. Gold Certificate/Assay Report certified by the National gem and Jewellery Authority of Sri Lanka 
2. Gemological Report certified by the National gem and Jewellery Authority of Sri Lanka
If you have any questions about the above product please write to us at elizabethjewellers@gmail.com with the stock number.

*Please allow a 0.05 carat tolerance for carat weight of gemstone